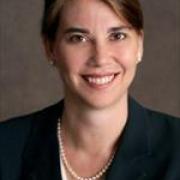 Diane Rittenhouse, MD, MPH
Family Community Medicine
Diane Rittenhouse, MD, MPH is Professor in the Department of Family and Community Medicine and the Philip R. Lee Institute for Health Policy Studies at the University of California, San Francisco.
Dr. Rittenhouse's principal research interest lies at the intersection of social policy and clinical quality with a particular focus on primary care. She is currently funded by the California HealthCare Foundation to investigate the policies that impact funding of graduate medical education in California and has developed recommendations for GME expansion. She has written extensively on topics including innovations in primary care delivery and policies impacting the primary care workforce and delivery system. Dr. Rittenhouse has published in peer-reviewed journals, including the New England Journal of Medicine and the Journal of the American Medical Association, and has been invited to speak to members of the U.S. Congress on the role of the primary care in health reform.
In addition, Dr. Rittenhouse has been a leader in Health Systems/Health Policy curriculum development for the UCSF School of Medicine, and has received awards for her teaching and curriculum development work. She currently serves as the faculty advisor for the UCSF-UC Berkeley MD/MPH program. She also serves as the Family Medicine site director for the UCSF Primary Care Research Fellowship.
Dr. Rittenhouse received her MD from the University of California, Davis, and her Masters in Public Health with an emphasis in Health Policy and Management from the University of California, Berkeley. Prior to her medical training she worked for both the California Statewide Office of Health Planning and Development and for the Deputy Assistant Secretary for Health in Washington, D.C.