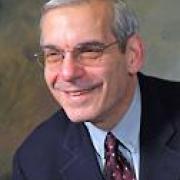 Elias Botvinick, MD
Elias H. Botvinick, MD, is now retired and has been "called back". He now works 44% time, all devoted to clinical care, teaching and research in the Cardiovascular Division. Following is a summary of all affiliations, titles achieved, all, publications, funding, memberships and honors while actively working full-time in both the Cardiovascular division and the Nuclear Medicine Section of the Department of radiology.
A Professor in Residence, Co-Director of the Adult Cardiology Non-Invasive Laboratory, and Director of the Cardiac Stress Testing Laboratory at the University of California, San Francisco. Dr. Botvinick received his medical degree from New York University School of Medicine in 1967, and completed a residency in Medicine at Bellevue Hospital in New York, followed by a fellowship in Nuclear Medicine from UCSF in 1976.
Dr. Botvinick's primary research interest has been scintigraphic methods. His research involves recent applications of the scintigraphic imaging agent indicates its ability to map the regional density of sympathetic nerves and support the hypothesis that an altered balance in the relationship of perfusion and innervation can increase vulnerability to life threatening arrhythmias. Overall, Dr. Botvinick's research has been a collaborative effort to develop non-invasive graphic and imaging methods for the identification and evaluation of cardiac anatomy and pathophysiology, and apply them to the diagnosis, risk stratification and monitoring of clinical disease.
Dr. Botvinick has written 178 articles, 46 book chapters, 301 abstracts, with 8 significant publications.
Expertise:
Nuclear Medicine and Cardiology
Specialty:
Nuclear cardiology, scintigraphy, cardiovascular diseases
Professional Interests:
Nuclear medicine, nuclear cardiology, PET/CT, MRI, CT, cardiac cardiology, echo cardiology, nuclear magnetic resonance, cardiovascular imaging, stress testing, heart, myocardial perfusion, scintigraphy, coronary, synchrony, synchronization
Education and Training:
• Medical School: New York University School of Medicine, New York
• Internship: Bellevue Hospital, New York - Medicine
• Internship: United States Army, Hospital, Fort Riley
• Residency: Bellevue Hospital, New York - Medicine
• Fellowship: University of California, San Francisco - Nuclear Medicine
• New York State Medical License
• Controlled Substance Registration Certificate
• California State Medical
• Internal Medicine Boards
• Nuclear Medicine Boards
• Cardiovascular Boards
• Certified, Basic Cardiac Life Support
• Certified, Advanced Cardiac Life Support