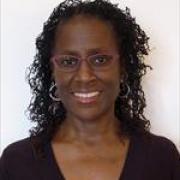 Sandra Moody Levin, MD, BSN
Sandra Y. Moody, MD, BSN, AGSF is Clinical Professor of Medicine in the Division of Geriatrics at the University of California, San Francisco (UCSF); Medical Director of the Community Living Center (CLC) at the San Francisco Veterans Affairs Health Care System (SFVAHCS); Professor-in-Residence Emeritus at Kameda Medical Center in Kamogawa, Japan; and Visiting Professor in the Department of Health Services Research, Faculty of Medicine at the Tsukuba University in Tsukuba, Japan.
Dr. Moody received her MD from the Ohio State University College of Medicine in 1991. She completed a residency in Internal Medicine and fellowships in the Robert Wood Johnson Clinical Scholars Program and Geriatrics Medicine at Yale University School of Medicine. Dr. Moody joined the faculty at UCSF in August 2001, and subsequently completed the California Health Care Foundation Health Care Leadership Program at UCSF in 2011. She became the Professor-in-Residence at Kameda Medical Center in Japan from 2011-2021, advancing the care of older adults including the delivery of palliative care through teaching, mentoring, and research. She has developed a national and international reputation in health disparities, diversity and inclusion.
Dr. Moody was founder of the Division of Geriatrics Hospice and Palliative Care Service (2001-2004), which is now one of the leading programs in Veterans Affairs nationally. Her work was recognized by a nomination for the Marshall Goodwin-Beck Interdisciplinary Award for Excellence in Clinical Delivery (2005), an award that "recognizes an individual practitioner demonstrating excellence in 'hands on' direct geriatric patient care."
Clinical and Research Activities:
Dr. Moody is the newly appointed Medical Director of the Community Living Center at the SFVAHCS where she participates in and oversees the care of older Veterans. She also attends on the Palliative Care and Geriatrics Consultation Services annually.
Dr. Moody's research interest lies in health care disparities and palliative care among older adults. She collaborates on research projects both at UCSF and in Japan.
Academic Focus:
Dr. Moody's academic focus is to improve the care of diverse older adults with multiple chronic and life-threatening conditions through clinical care, teaching, leadership, and program development.
Selected Presentations:
1. Plenary speaker, "Geriatrics Medical Education: Implications for Japan," 54th Annual Meeting of Japan Geriatrics Society [theme: Geriatric Medicine in Super-aged Society], Tokyo, Japan, June 2012
2. Lecturer, "End-of-Life Decision Making: Facilitating Choices," Kitano Hospital, Department of General Internal Medicine, Osaka, Japan, September 2012
3. Lecturer, "Geriatrics Education: Implications for Japan," Tokyo Society of Medical Sciences Educational Seminar, The Tokyo University Faculty and Graduate School of Medicine, Tokyo, Japan, December 2012
4. Symposium Chair and Speaker, "Preventing Delirium in Hospitalized Patients: Instituting the Hospital Elder Life Program (HELP)," The 20TH IAGG World Congress of Gerontology and Geriatrics, Seoul, Korea, June 2013
5. International Keynote Speaker, "Palliative and End of Life Care for All: Transforming Care in Japan from Exclusive Care to Inclusive Care," The 22nd Congress of the Japanese Society for Palliative Medicine, Yokohama, Japan, June 2017