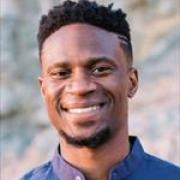 Akinyemi Oni-Orisan, PharmD, PhD
The long-term research goal of Dr. Oni-Orisan's lab is to improve pharmacological regimens for the prevention and treatment of cardiovascular disease in diverse populations through precision medicine. To accomplish this objective, his group combines computational approaches in pharmacogenomics and pharmacoepidemiology using electronic health record-linked biobanks. His lab is currently funded to investigate genetic determinants of efficacy and safety for statin therapy in diverse populations.
Dr. Oni-Orisan teaches and mentors pharmacy students in the Discovery Projects research program including leading the inaugural Health Disparities Discovery Group.
Dr. Oni-Orisan serves as Diversity Leader for the Department of Clinical Pharmacy to champion diversity, equity and inclusion (DEI) efforts in the department.