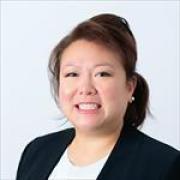 Selena Chan, DO
HS Asst Clinical Professor
Dr. Selena Chan is a psychiatrist whose approach to care integrates therapies from conventional medicine with proven complementary treatments in order to enhance her patients' well-being and self-awareness. With close attention to the many factors that may lead to either disconnection or harmony of mind, body, and spirit, she specializes in values-based psychotherapy, exploring what patients find uniquely challenging, healing or meaningful. Her expertise in biological and genetic testing allows her to make a comprehensive assessment of interactions among medications, supplements, herbal remedies, and foods. Her practice also utilizes expressive therapies – guided creative activities that affect mind-body wellness, promote relaxation, and involve multiple senses. She seeks to match healing modalities to each patient's lifestyle, culture and goals.
At the UCSF Osher Center for Integrative Health, Dr. Chan serves as the Associate Director of Clinical Programs and Grand Rounds committee member. She teaches interprofessional courses and chairs a wellness series for the Osher Mini Medical School for the Public. She leads a Mount Zion Health Fund UCSF Campus-Community Partnership project called Sharing Humanity through the Arts, Reflection, and Expression (SHARE), a partnership with Shanti, a nonprofit organization that builds human connections to reduce isolation and improve quality of life in underserved and marginalized communities. She strongly believes in the collective power of work by a team of integrative health practitioners who are mutually invested in the well-being of patients, each other and the community.
Dr. Chan earned her doctor of osteopathic medicine degree at Midwestern University's Arizona College of Osteopathic Medicine. During medical school, she was vice president of the integrative medicine club and sought to promote interdisciplinary health care and practitioner wellness. She completed a residency in psychiatry at the University of Hawai'i, followed by a fellowship in integrative medicine at UCSF. Prior to medical school, she worked at the University of Pittsburgh's Center for Integrative Medicine, where she coordinated medical student rotations and studied the body's inherent potential for healing.